Welcome to Tunbridge Wells, a haven for nature enthusiasts and outdoor adventurers. Nestled in the heart of the UK, this charming town offers a wealth of natural beauty and exciting activities to enjoy.
In this blog post, we will take you on a journey through the best parks, gardens, and trails that Tunbridge Wells has to offer. So, grab your walking shoes and get ready to explore!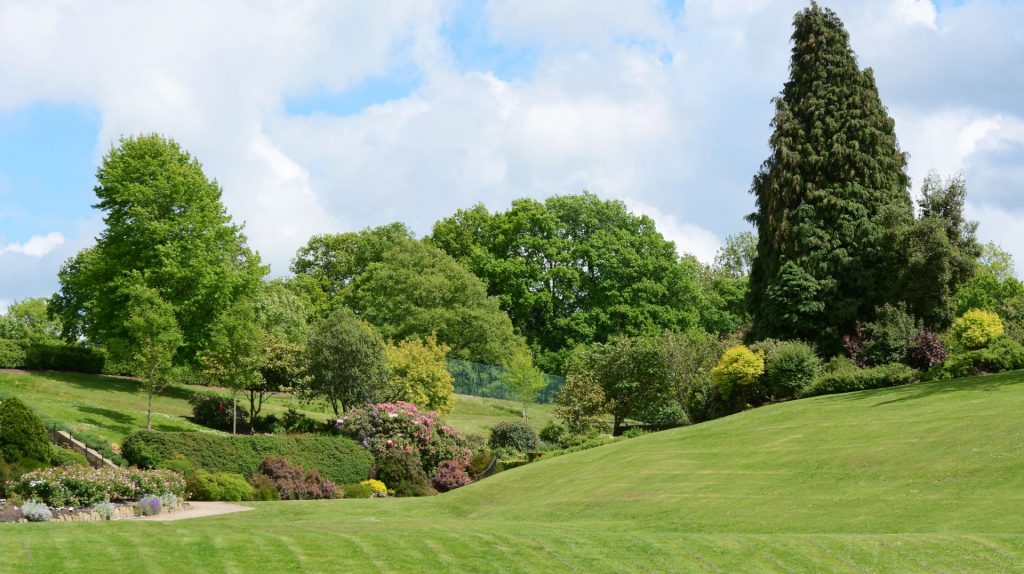 Tunbridge Wells boasts an array of enchanting parks where you can immerse yourself in nature. Start your adventure at Dunorlan Park, a magnificent landscape with a serene lake, vibrant flower beds, and majestic trees. Take a leisurely stroll along the winding pathways, listening to the melodic sounds of birdsong, or find a cosy spot for a picnic amidst the picturesque surroundings. The park also offers facilities for boating and fishing, adding to its charm.
Calverley Grounds is another must-visit park in Tunbridge Wells.
This Victorian-era park features beautifully manicured gardens, ornamental ponds, and a charming café where you can relax and soak up the surroundings. Take a peaceful walk through the rose garden, admire the colorful flower displays, and enjoy the tranquil ambiance of this urban oasis.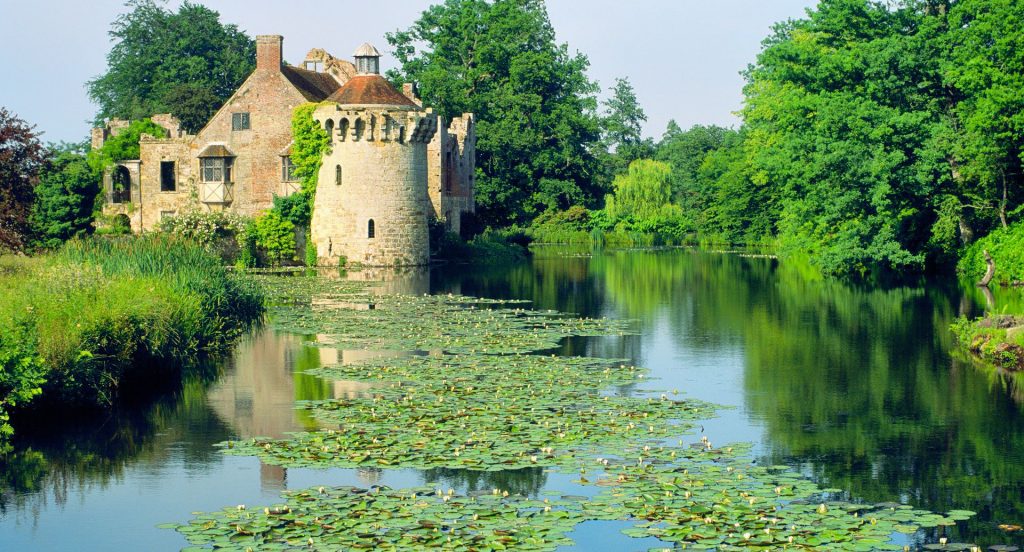 For those with a penchant for horticulture, Tunbridge Wells is a treasure trove of captivating gardens. One of the highlights is Groombridge Place Gardens, located in the grounds of a stunning 17th-century manor house. These enchanting gardens offer a mix of formal landscaping and natural beauty, with secret pathways, romantic gazebos, and an impressive collection of rare plants. Lose yourself in the romantic ambiance of the walled gardens, breathe in the intoxicating scents of blooming flowers, and discover hidden corners brimming with colors.
Another gem is Scotney Castle Garden, situated in the grounds of a historic castle.
This picturesque garden offers a magical experience with its moated castle, beautifully landscaped grounds, and an idyllic woodland area. Take a leisurely stroll along the winding paths, cross the quaint bridges, and admire the reflections of the castle in the tranquil waters. The garden also hosts seasonal events, such as bluebell walks in the spring, adding an extra touch of enchantment.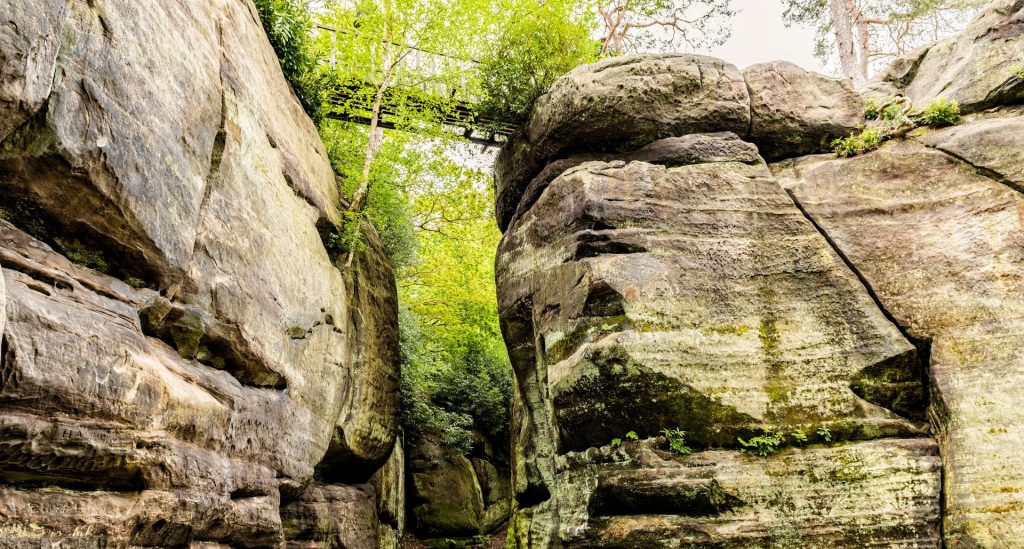 Tunbridge Wells offers a variety of scenic trails for both casual walkers and seasoned hikers. The High Rocks is a natural wonderland located within a short distance from the town center. This stunning area features towering sandstone rocks, tranquil woodland, and panoramic views of the surrounding countryside. Embark on a trail through this dramatic landscape, marvel at the unique rock formations along the way, and enjoy the refreshing breeze as you traverse the pathways.
If you're seeking a longer adventure, the Tunbridge Wells Circular Walk is perfect for you. This 27-mile loop takes you through the beautiful countryside surrounding Tunbridge Wells. Experience the diverse landscapes, including rolling hills, charming villages, and lush greenery. Along the way, you'll encounter historical landmarks, picturesque viewpoints, and peaceful woodlands. The circular walk can be completed in stages, allowing you to customise your experience based on your preferences.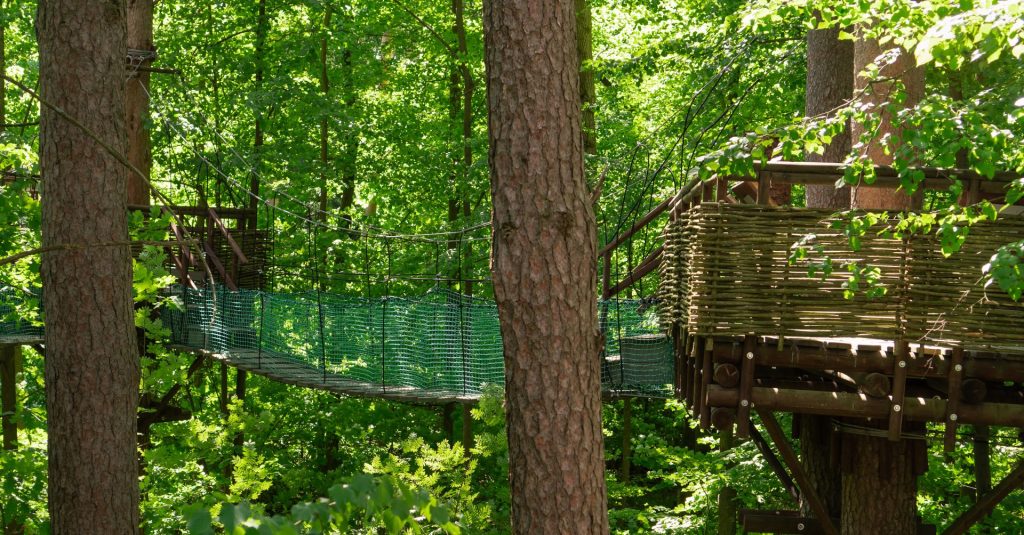 If you're craving an adrenaline rush, Tunbridge Wells has exciting activities to satisfy your adventurous spirit. Test your skills at Go Ape, an exhilarating high ropes course set amidst the picturesque forests of Bedgebury. Swing through the treetops, tackle zip lines, and navigate challenging obstacles for an unforgettable experience. With different courses suitable for various ages and abilities, Go Ape offers an adventure for everyone.
Alternatively, hop on a mountain bike and explore the thrilling trails of Bedgebury Forest. This renowned cycling destination boasts a network of off-road tracks catering to all levels of expertise. From gentle family rides to adrenaline-pumping singletrack trails, Bedgebury Forest has it all. Immerse yourself in the lush surroundings, feel the thrill of the speed, and enjoy the freedom of exploring the great outdoors on two wheels.
Tunbridge Wells is a nature lover's paradise, offering a plethora of outdoor activities and breathtaking landscapes to explore. Whether you prefer the tranquility of parks and gardens or the excitement of hiking and adventure sports, this town has something for everyone. So, pack your sense of adventure and embark on a journey through the natural wonders of Tunbridge Wells – an experience that will leave you feeling refreshed, invigorated, and closer to the beauty of the great outdoors.
We hope this blog post inspires you to embrace nature and discover the outdoor wonders that await in Tunbridge Wells. Happy exploring!
Relocating to Tunbridge Wells? Crutch Bros offers secure storage and professional removals in the area. Contact us today for a seamless moving experience.