Moving house is a very stressful time and at Crutch Brothers, we know that more than anyone. There are many things you can do to prepare yourself for your moving date which in turn, will make it easier for you on the date. Below are some helpful tips on how to prepare for moving house.
The first step that we recommend everyone does is to spend some time creating a moving plan or checklist for yourself. This way you can create a sort of moving timeline and get a better idea of the things that need to be done by a certain time. This will help to make the process a lot less daunting and ensure that everything gets done in a timely manner.
This is one of the most important tips when it comes to moving house – start packing as early as possible! The earlier you start, the less rushed and stressed you will feel come moving day. 
It also gives you a chance to declutter your home and get rid of anything that you no longer need or want. 
This will save you time and money in the long run as you won't have to pack and move items that you don't need.
To start packing early, put things you don't use a lot into boxes first. This could be things like clothes and food you don't plan on eating before you move. 
As time goes on and it gets closer and closer to your moving day, pack more and more things so you are not all doing it at once.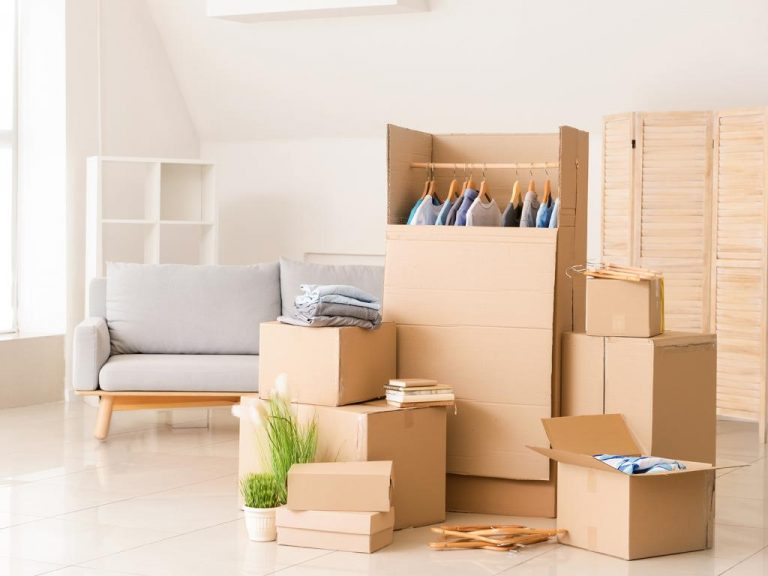 Labelling your boxes clearly is crucial when it comes to moving house. This way, everyone involved in the move will know what is in each box and where it needs to go. It can be very frustrating trying to figure out where a certain box goes when everything is just thrown into a pile.
To label your boxes, we recommend using a marker pen and writing on the outside of each box what is inside as well as the room it needs to go in. For example, "Kitchen – pots and pans" or "NAME – clothes". This will make things much easier for you and everyone else involved in the move.
There are many reasons why you should hire a removal company. They will take care of all the heavy lifting and moving for you, meaning all you have to do is focus on packing your belongings. They will also have a lot of experience when it comes to moving homes and will be able to give you advice and help with anything you need. As well as this, most companies offer storage solutions if you are de-sizing your home and can't decide what to take with you.
You must book your removals company nice and early for you to avoid disappointment if they are unavailable. If you thinking about which removal company should I use, a good way to find one is to search. For example, Removals Tunbridge Wells.
Moving house can be a very daunting task, but by following the tips we have provided above, you can make the process much easier on yourself. Start packing early, label your boxes clearly and book a removals company to take care of all the hard work for you. These simple steps will help to ensure that your move goes as smoothly as possible. Contact us today if you are in need of our removal services.